Five things Bill O'Reilly flubs in 'Killing Jesus'
by
gradycarter
I have yet to read this book, but when it goes on sale I will. I honestly don't trust the Bill isn't just trying to make a lot of money on something that he knows a little bit about.
CNN Belief Blog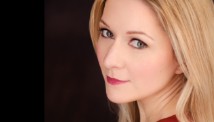 Opinion by Candida Moss, Special to CNN
(CNN)--Bill O'Reilly's "Killing Jesus: A History" is the best-selling book in the world right now. But it's far from flawless.
The Holy Spirit may have inspired "Killing Jesus," but he didn't fact-check it.
Here are five ways it shows: 
View original post 792 more words